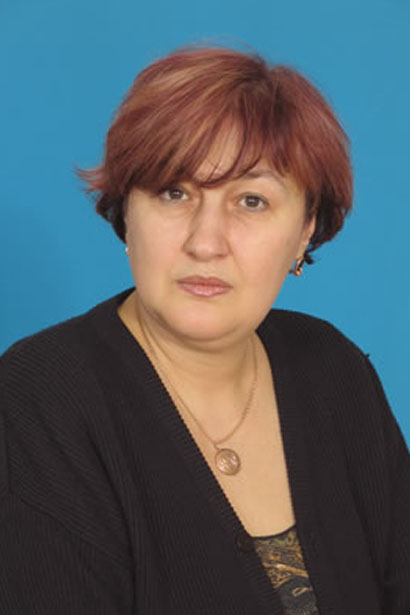 Viktoriia Zarva
Professor, Doctor of Philological Sciences
Doctor of Philological Sciences (Doctor of Philosophy)
Нагрудний знак «Відмінник освіти України» (2005 р.)
Дійсний член Української академії наук (2009 р.)
Почесне звання «Заслужений працівник освіти України» (2009 р.)
Почесна грамота Міністерства освіти і науки України (2004 р.)
Почесна грамота Кабінету Міністрів України (2008 р.),
Comparative Literature Studies, Poetics and Hermeneutics, 19th century Russian Literature
Publications
1.     Zarva, V. A. (1990). Tvorchestvo N. S. Leskova y Ukrayna [The Works of N. S. Leskov and Ukraine]. Kiev: Lybid′ [in Russian].
2.     Zarva, V. A. (2005). Dyskurs Prosvitnytstva v rosiĭs′kiĭ ta ukraïns′kiĭ prozi 60–80-kh rr.ХІХ st. [The Discourse of Enlightenment in Russian and Ukrainian Prose of the 60–80 ages of 19th century]. Kiev-Nizhyn: Aspekt-Polihraf [in Ukrainian].
3.     Zarva, V. A. (2018) "U Saltykovi ie shchos′ Sviftovs′ke…": svoieridnist′ satyry anhliĭs′koho i rosiĭs′koho pys′mennykiv ["There is something from Swift in Saltykov…": peculiarity of satire of English and Russian writers]. Naukovi zapysky Berdians′koho derzhavnoho pedahohichnoho universytetu. Seriia: Filolohichni nauky – Scientific papers of Berdyansk State Pedagogical University. Series: Philological sciences, 17, 87–104 [in Ukrainian].