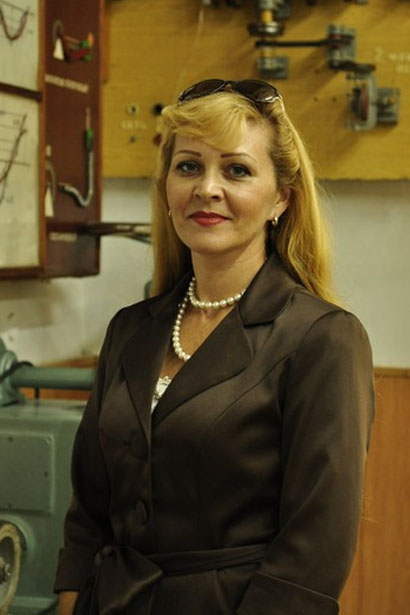 Yulia Bielova
Associate Professor of the Department of Labor Education and Technology, Faculty of Physical, Mathematical, Computer and Technological Education, BSPU
Candidate of pedagogical sciences
Нагрудний знак «Відмінник освіти» (нак. № 468-к від 19.09.2014) 2014 рік
Почесна грамота МОН України 2007 р
Biography
1996: basic education – P.D. Osypenko State Teachers' Training Institute of Berdiansk.
Programme subject area: General Technical Disciplines and Service Work.
Qualification: a lecturer in General Technical Disciplines and a teacher of Service Work.
2004: defence of the thesis Formation of National Consciousness in Future Handicraft Teachers in the Process of Artistic and Work Activity in specialty 13.00.02 – The Theory and Methods of Technological Education (ДК No. 024355).
2006: has been an Associate Professor at the Department of Methods of Teaching Technical Disciplines (02ДЦ No. 013712).