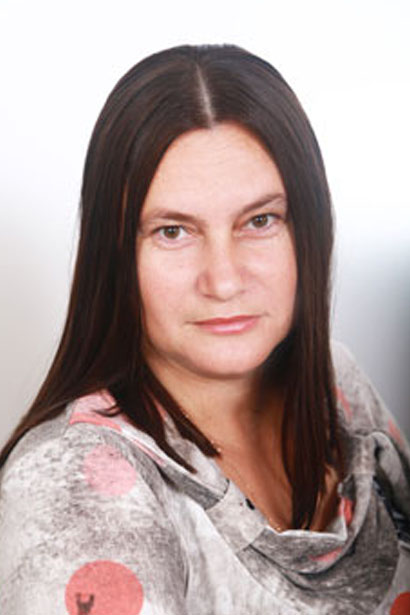 Olha Novyk
Professor, Doctor of Philological Sciences
PhD in Philology, 10.01.01 – Ukrainian Literature
Doctor of Philology, 10.01.01 – Ukrainian Literature
Почесна грамота Запорізького обласного комітету Профспілки працівників освіти і науки України
Грамота Верховної Ради України за заслуги перед українським народом
Почесна грамота Міністерства освіти і науки України
Грамота Запорізької облдержадміністрації
Грамоти Бердянського державного педагогічного університету
History of Ukrainian Literature,
Comparative Literature Studies
Publications
Novyk O. Nepovtornist povtornogo. Barokovi tradyzii v literature ukrajinskogo romantyzmu (2011).  Kharkiv: Majdan, 2011. 366, [1] s. [Unique repeat. Baroque traditions in the literature of Ukrainian romanticism] [in Ukrainian].
Novyk Olga. Khudognja interpretazija biografiji vydatnyh istorychnyh osib u povistjah Tarasa Shevchenka (2014) [Biographies of famous historical figures in the Taras Shevchenkos' novels in narrative interpretation] Studia methodologica, 2014, No. 39. с. 184–191. [in Ukrainian].
Novyk  О. Obraz kozaka Mamaja v ukrajinskomu romantyzmi (2016). Studia Polsko-Ukraińskie. Warszawа: Wydział Linwistyki Stosowanej Uniwersytetu Warszawskiego,. S. 145–159.
Novyk O. Ukrajinskyj romantyzm [2017]. Berdуansk State Pedagogical University. 150 s.