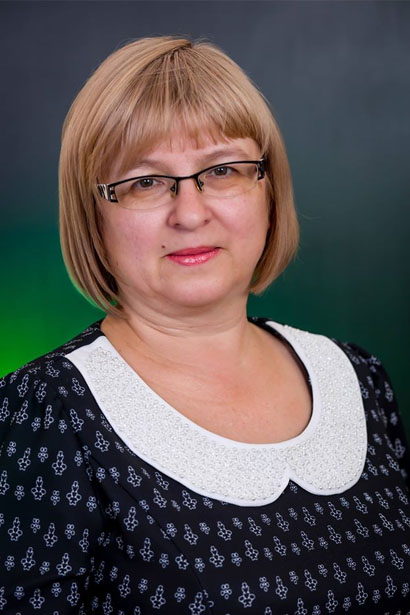 Olga Kharlan
Professor, Doctor of Philological Sciences
PhD in Philology, 10.01.01 – Ukrainian Literature
DSc in Philology, 10.01.05 – Comparative Literary Studies
Professor
Знак «Відмінник освіти України»
Медаллю «За вагомий внесок у розвиток міста Бердянськ»
Знак «За наукові досягнення»
Почесна грамота Національної академії педагогічних наук України
Почесна грамота Запорізького обласного комітету Профспілки працівників освіти і науки України
Почесні грамоти Міністерства освіти і науки України
Грамота управління освіти і науки Запорізької облдержадміністрації
Skills and expertise
Comparative Literature Studies, History of Ukrainian Literature 1910–1930s
Publications
Kharlan O. (2000). Katria Hrynevycheva: Literaturnyi portret [Katria Hrynevycheva: Literary Portrait]. Kyiv : Znannia [in Ukrainian].
Kharlan O. (2008). Dyskurs katastrophizmu v ukrainskii ta polskii prozi mizgvoiennoho dvadtsiatylittia [Discourse of Catastrophism in the Ukrainian and Polish Prose of the Interwar Twenty Years]. Kyiv : Osvita Ukrainy [in Ukrainian].
Charlan O. Losy Natalii Zabiły na tle epoki radzieckiej [Natalia Zabila's Fate Against the Background of the Soviet Era]. Wspólnota wyobrażona. Pisarki Europy Środkowej wobec problemów literackich, społecznych i politycznych lat 1914-1945, red. G. Borkowska, I. Boruszkowska i K. Nadana-Sokołowska.Warszawa : Wydawnictwo IBL PAN, 2017. S. 411 – 422. [in Polish].