The Department of Social Communications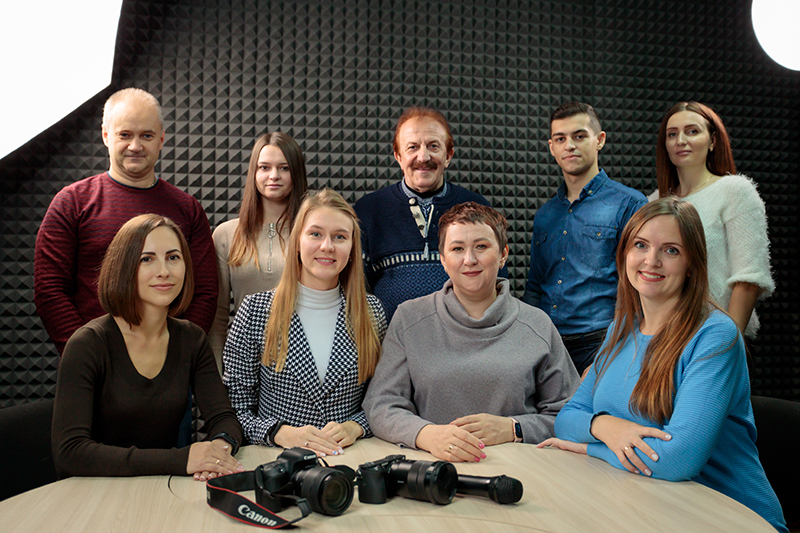 На кафедрі соціальних комунікацій працюють 4 викладача, із них 2 доценти (кандидат філологічних наук Юлія Мельнікова, кандидат філологічних наук Роман Костромицький), 2 старші викладачки (кандидат філологічних наук Анжеліка Шульженко та кандидат філологічних наук Наталія Рула), старші лаборанти (Дар'я Шевцова, Степан Герилів) та провідний фахівець Владислав Кушнеренко, завідувач навчальної лабораторії телерадіожурналістики Світлана Литовченко.
Навчально-методична робота кафедри
Кафедра готує високоосвічених спеціалістів з журналістики, а також надає базові знання з дисциплін «Медіаосвіта і медіаграмотність» та «Медіакультура».
Комплексна наукова тема кафедри
Викладачі кафедри працюють над комплексною темою «Формування особистості під впливом медіа» (2019 – 2023 рр.).